How to use Date Calculator?
Firstly, you need an active internet connection, smart device, and a browser. When you have all these things ready then you are all set to go. Open the Date Calculator on your browser.
There are five simple steps that you need to follow.
Select Date Format
Enter First/Start Date
Choose Operation
Enter Time Duration or Date
Calculate Date
Now let's understand above all steps one by one.
1. Select Date Format
First of all, select the date format you prefer. Choose between DD/MM/YYY and MM/DD/YYYY.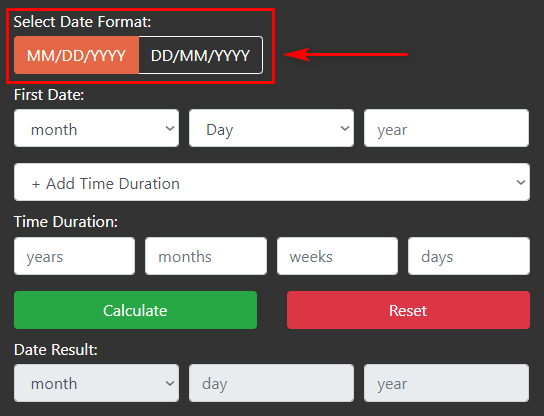 2. Enter First/Start Date
Fill the first date section. Use the drop-down menu to enter month and day. For the year field, you need to use the keyboard to enter the value.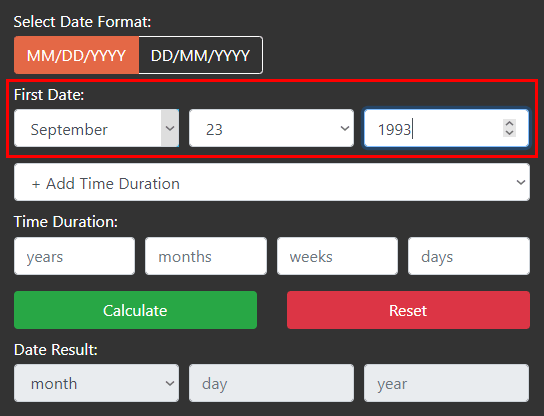 3. Choose Operation
In this step, you have to choose the operation you want to perform. There are three types of operation that our tool perform. Add or Subtract Time Duration, and Subtract Date. So, choose anyone as per your need.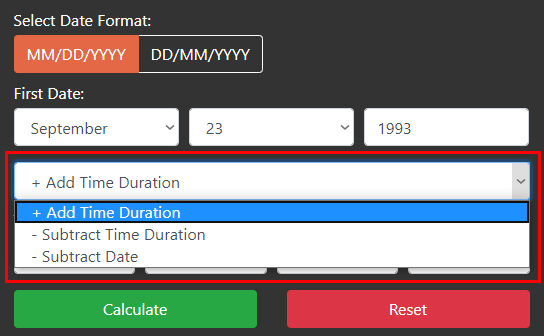 4. Enter Time Duration or Date
Now if you select Add or Subtract time duration then you have to enter the time duration that you want to add and subtract. Also, there are four options to add it. Years, Months, Weeks, and Days. So, you can enter any values in these four fields.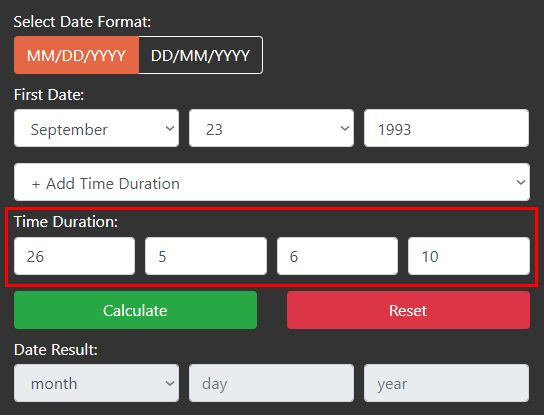 In case if you want to find how many days between two dates then you can select "Subtract Date" operation. In addition, when you choose this option then suddenly the time duration section will replace with "End Date". So, now you have to fill the date to be subtracted to find days between dates.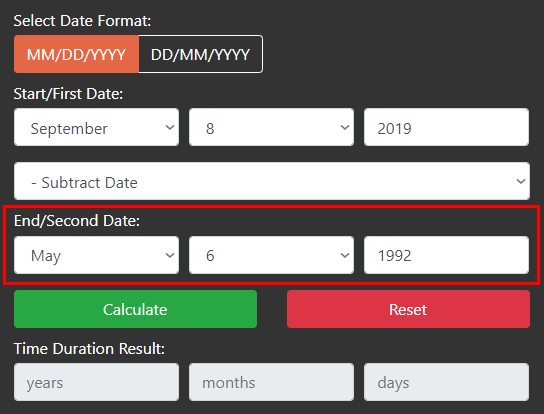 5. Calculate Date
Once verify your input data then click on the "Calculate" button. As a result, you can see the final output below.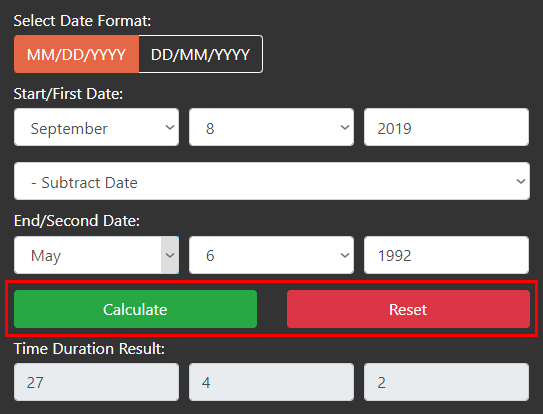 Lastly, you can press "Reset" for new calculation.